It is important to us that our clients understand us as much as we understand them. We used the StandOut 2.0 Strength Finder test to share with you our personalities and what motivates us in our relationships with you. All of us ranked as 2 personality types. Ironically, all 3 of us are "Connectors" primarily, followed by something that makes us each unique.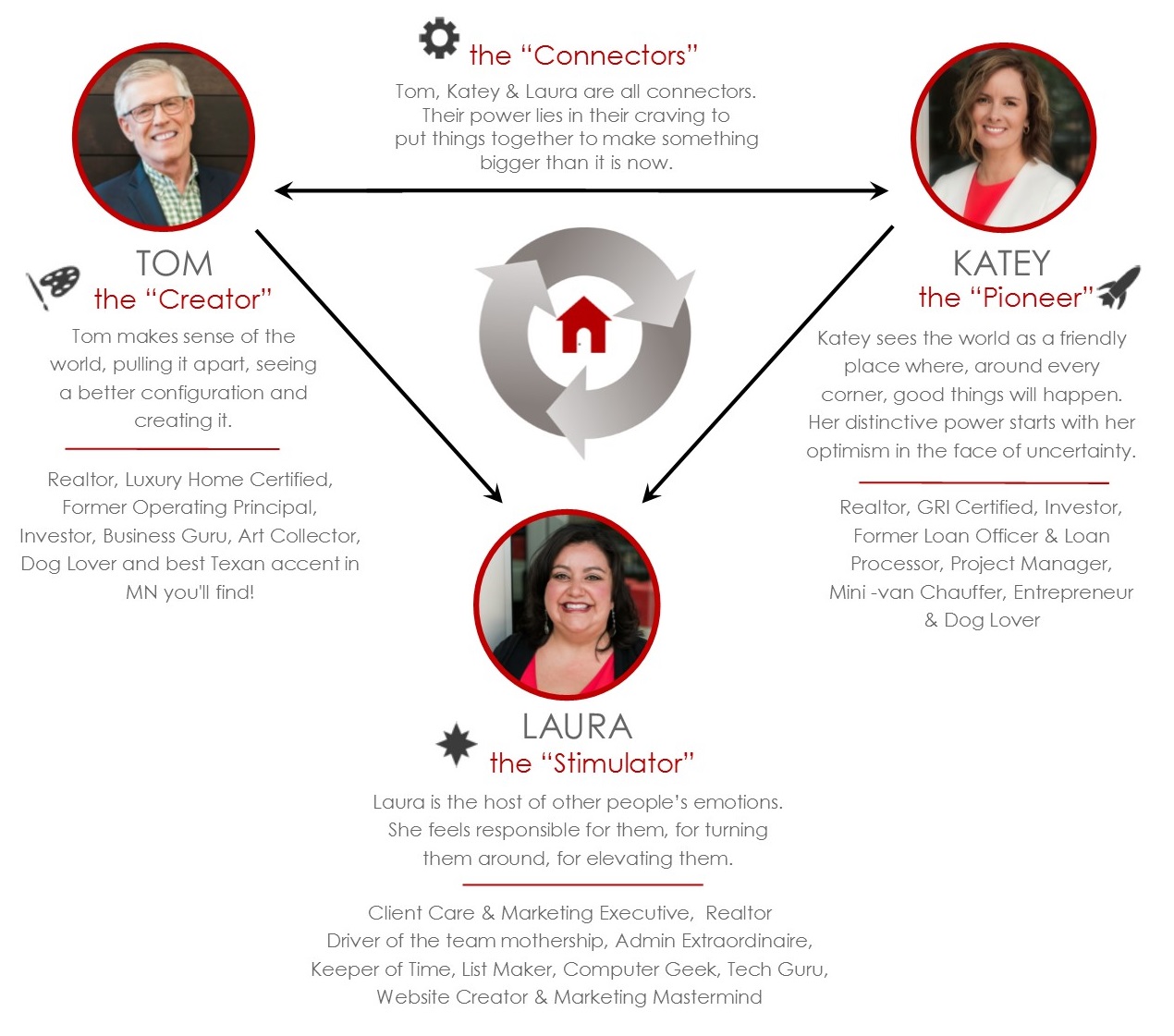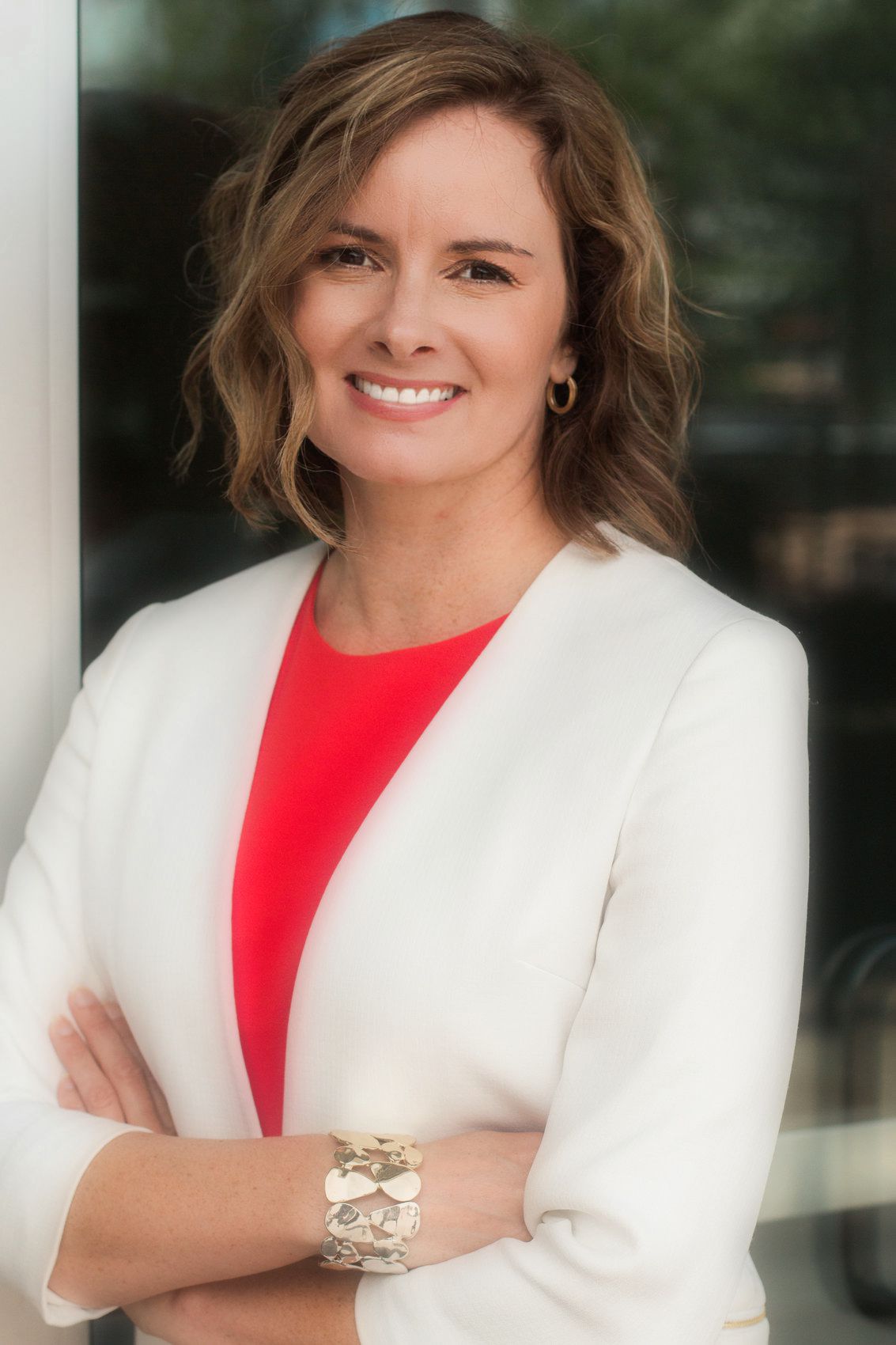 Katey Bean – Realtor® | GRI
Why Real Estate?
The saying "Do what you love and you'll never work a day in your life" reigns true for Katey. An investor and lover of real estate herself, she has turned a hobby into a career with a very unique and specialized background as a basis. A "people person" through and through, Katey cherishes building and maintaining relationships with real estate sales as the catalyst. This combination feeds her passion of helping others meet their goals with one of the best investment tools available at the center.
Jane of All Trades
With a belief of seizing every opportunity, Katey's career path has grown quite organically. She began in the mortgage industry as Loan Officer and Mortgage Processor, a background rarely found in most real estate agents. Katey has virtually learned and been privy to every role of a real estate transaction as a real estate agent, loan officer, mortgage processor, executive administrator, investor, buyer and seller. She knows and understands the process because she has perfected every role. She has positioned herself with the best in the business and learned everything possible.
An Art Form

A real estate transaction encompasses many details and emotions behind what fuels a buyer, seller or investor to make a move. Truly listening, patience, Listening to a clients wishes, advising on how best to get there and walking side by side through the transaction is her model. Perfectionist? Why yes, she is! Real Estate sales is Katey's art form! And with any art form, an artists is always seeking perfection. As evident with her career path, Katey is a lifelong learner and values each opportunity as a new experience to grow, lead and achieve. Just Getting Started Real Estate sales isn't for everyone and many don't make it past the first year of their licensing. With over twelve years in the industry and year-over-year gains, Katey is just getting started. Katey has joined forces with colleague Tom Vance to focus on what she loves most about Real Estate, the people and networking.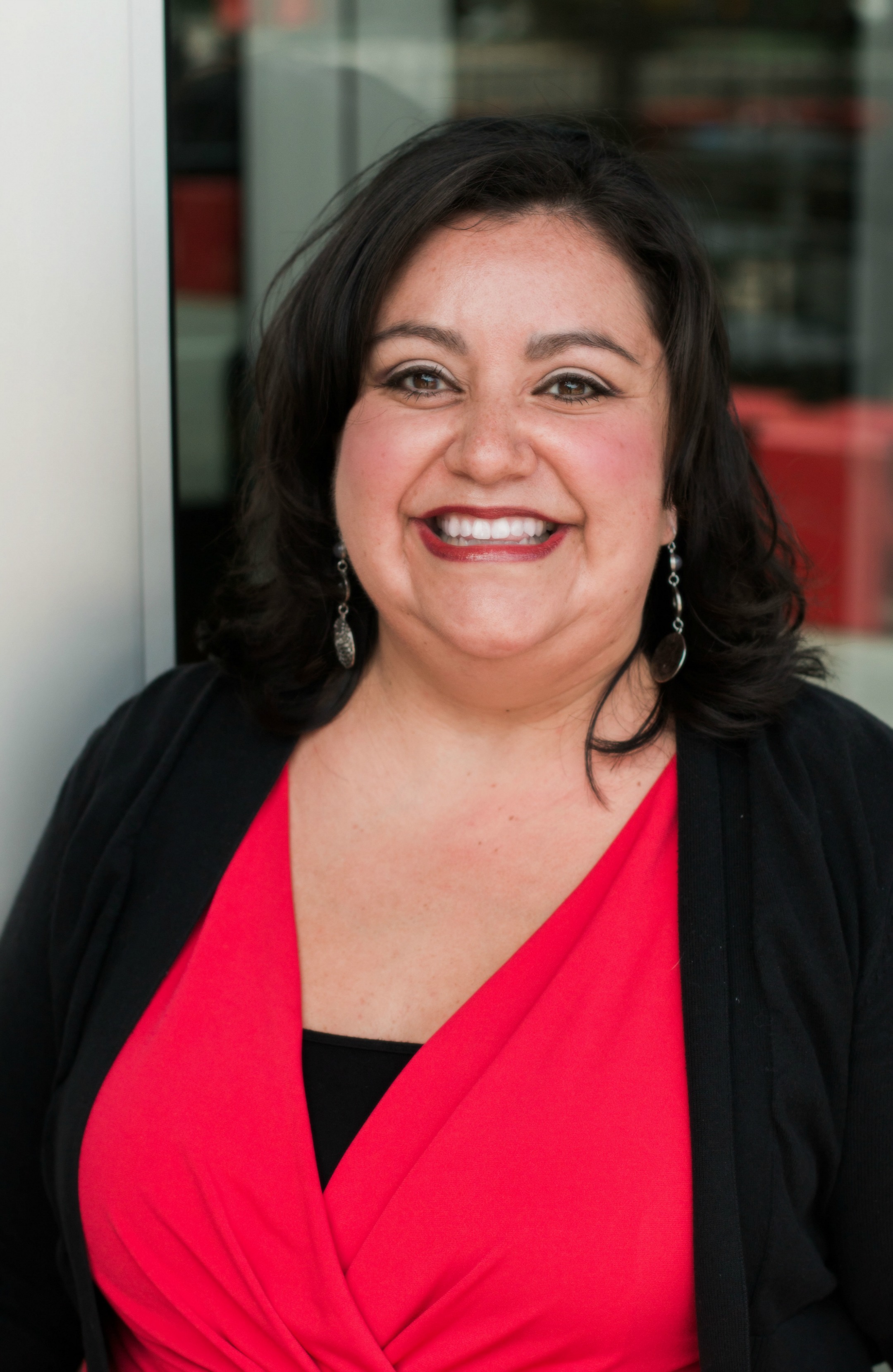 Laura Nilles – Executive AdminNew Kid on the Block
As Katey and Tom's businesses merged together they knew it was time to add someone to their team who could not only help them maintain the mission they had created over the years, but someone to generate new business and bring the team to the next level of service. The newest addition to their team was Laura Nilles. Laura serves as the Client Care & Marketing Executive. She has enhanced all of the marketing efforts, over sees transaction management and ensures client experience is consistently extraordinary.
From Hundreds to Two
Laura comes with a background and passion for marketing, client relations and leadership. Previously she spent 2 years as the Midwest Marketing Coordinator Manager for Marketplace Home Mortgage. Laura created relationships with 225 agents in the KW Lakes Uptown office by assisting them in building their businesses through marketing techniques & technology. During this time Laura realized her passion of being a leader and her desire to hone & perfect her skills in the Real Estate Industry. In 2016, Laura's loyalty, work ethic and passion for growth enticed her to join Tom & Katey, trading in supporting 200+ agents for 2 of her favorites.
Not just for Geeks
Laura's strong creativity paired with her technology mind has expanded the teams marketing reach even further and with more precision, efficiency and excellence. Not many people can be as equally thrilled at designing a website and formulating checklists, as studying analytics and color coding files, but for Laura she is as right brain as she is left.
Experience is the Best Teacher
Having spent over 15 years in the hospitality industry Laura has the knack for exceeding client expectations by creating a fantastic and unique experience. Laura strives to constantly improve the teams concierge service style. To be ensure she can be hands on with clients and assist in all ways possible Laura became a Licensed Real Estate Agent in February 2017.